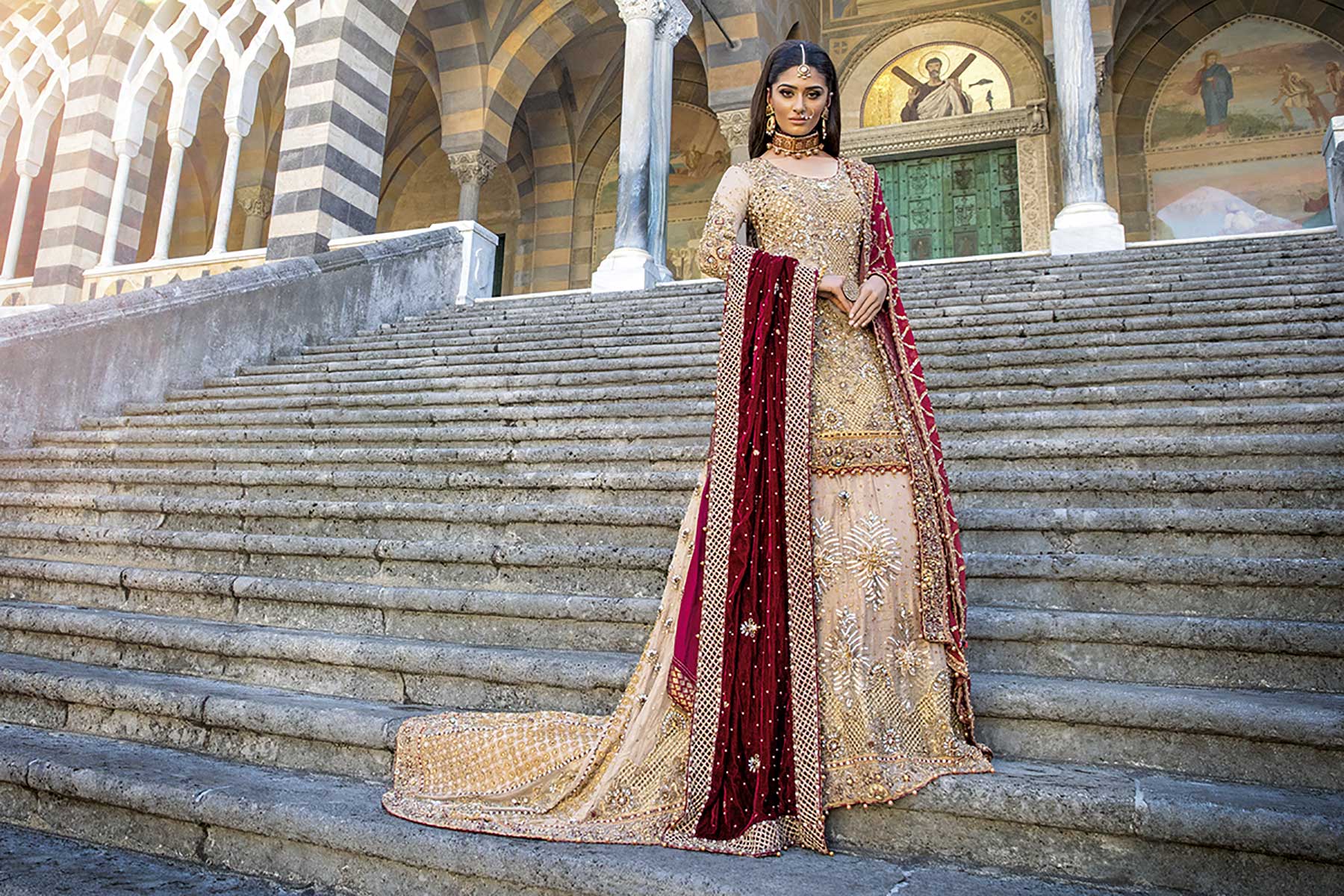 When you look back at key moments in fashion history, one name that will inevitably crop up is that of designer Asif Malik. A West Midlands institution, Sache By Asif is a bridal brand synonymous with creating luxury weddingwear for brides and grooms. Now thanks to the passion of Fashion Designer Asif, the label continues to excite and captivate, as brides and fashionistas are eager to see what Asif designs next.
Yet the story itself begun long before the store opened. Asif left Pakistan as a student to study in Italy, the most fashionable country in the world. It was here that he picked up the trade that has since made his name. Asif reveals: 'I spent over a decade working in Bologna where I worked with high-calibre fashion designers like David Fontana creating garments for a host of Italian companies. From the initial sketches through to the finished product, I trained in every aspect of the fashion business; experience I continue to draw on today.'
Combining European and Western dressmaking techniques and cuts with his Pakistani heritage of sumptuous embroidery was Asif's passion, and he set about making it a reality by launching his boutique, Sache By Asif in 2001 in Alum Rock Road, Birmingham, where the store still resides today; though there have been many changes since the initial opening.
Sache recalls: 'My first shop was a quarter of a size of the floor space we have today but I've also grown in floors. In 2005 we introduced menswear and by 2014 we created a double extension and now as well as our complete bridal range, we have a whole floor dedicated to menswear. This allows grooms to have a space where they can find their outfit, as well as the best man, groomsmen and even the fathers, for they too need to look good on their son and daughter's wedding day.'
Childrenswear, ideal for younger guests has always been stocked at Sache, but today the focus is on made-to-measure, just as it is for brides which means bridesmaids dresses can be made especially to co-ordinate with the bride. Speak to Asif or one of the store's four in-house experts to get your dream design made.
On display you'll find a stunning range of unique outfits in infinite cuts, shapes, designs and colours. Workmanship is exquisite and whether you buy a pret piece or opt for bespoke attire designed by Sache himself, the quality and detail is exceptional. Asif only works with the finest artisans who handcraft fine embroidery encompassing stonework like Swarovski crystals and gold Zardosi threads. Flowing skirts, long drapes and shaped bodices are key features of Sache's bold designs, which are a regular fixture at the Asiana Bridal Show catwalk shows.
It's a time to reflect and celebrate the brands achievements, so be sure to pop into the store and see the artistry for yourself.